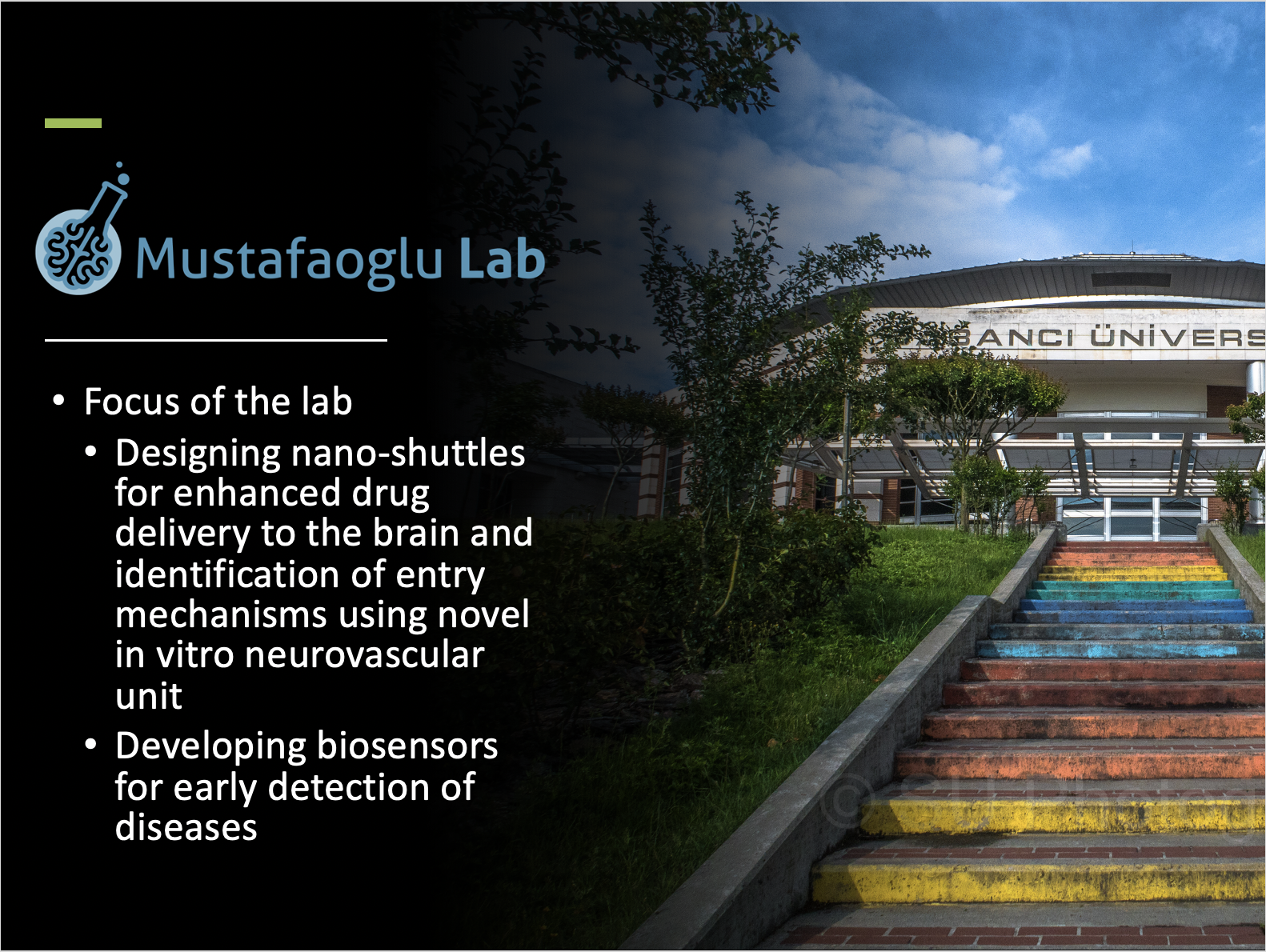 We are using innovative approaches and state-of-the-art techniques to model the neurovascular unit to understand the brain in healthy and disease forms. Our aim is to find new therapeutic approaches to be a solution to neurodegenerative diseases. Please check our projects here.
To understand this misterios organ and try to solve its problems requires great skills. Please check our diverse team here.
Lab news 📢
---
Our project was funded by TUBITAK-1001!
Our bilateral project collaboration with Iran on in vitro Epilepsy model was funded!
Fereshteh Ramezani joined us as a visiting PhD student. She will be with us till the end of January 2022.
Our project developed by Ceren Celebi (researcher) and Nur Mustafaoglu (advisor) received funding via 2209-A (Üniversite Öğrencileri Araştırma Projeleri Destekleme Programı).
Eda Kus joined us as a MSc student!
Gulin Baran joined us as a PhD student!
Nur Mustafaoglu received Marie Skłodowska-Curie actions (MSCA) Widening Fellowship!
Yomna Soliman joined us as a MSc student!
Nilufer Cakir joined us as a PhD student with 2244 program!
Alireza Tajeddin joined us as a MSc student!
Mustafaoglu Lab officially opened in January 1st, 2021!